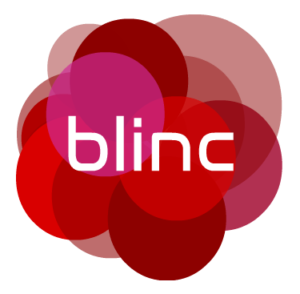 In 2005 blinc, the blended learning Institutions' cooperative in Göttingen, Germany, was founded as a start-up network based on previous EU-funded LIFE and eLearning projects in the health, social and environmental sectors.
Since December 2007, blinc eG has been appointed by its members to promote the valorisation of the LEVEL5 approach to the validation of informal learning.
Since 2012, blinc has adapted and contextualised its approach and related tools in informal learning areas such as mobility actions, volunteering, intercultural and entrepreneurial learning programmes, EU projects and learning at work. blinc has piloted LEVEL5 in different areas of continuous professional development (CPD), such as the service sector, HR and CSR or training projects for education professionals.
In 2018, it consists of more than 30 organisations and individuals from 22 European countries. Experts from different sectors are members of the cooperative and will work in the following project areas:
Development of training concepts, courses and dissemination materials
Networking
Organizational development
Evaluation of information and training offers
Internal process evaluation
blinc is an exchange tool for educators and researchers and offers a platform for the exchange of know-how and experience as well as for the evaluation, dissemination, marketing and distribution of their services and products.